Quick, probably-totally-obvious-to-everyone-but-me tip for today… when you're picking a colour, you might buy a few testers, and they might come in a miniature paint pot like this.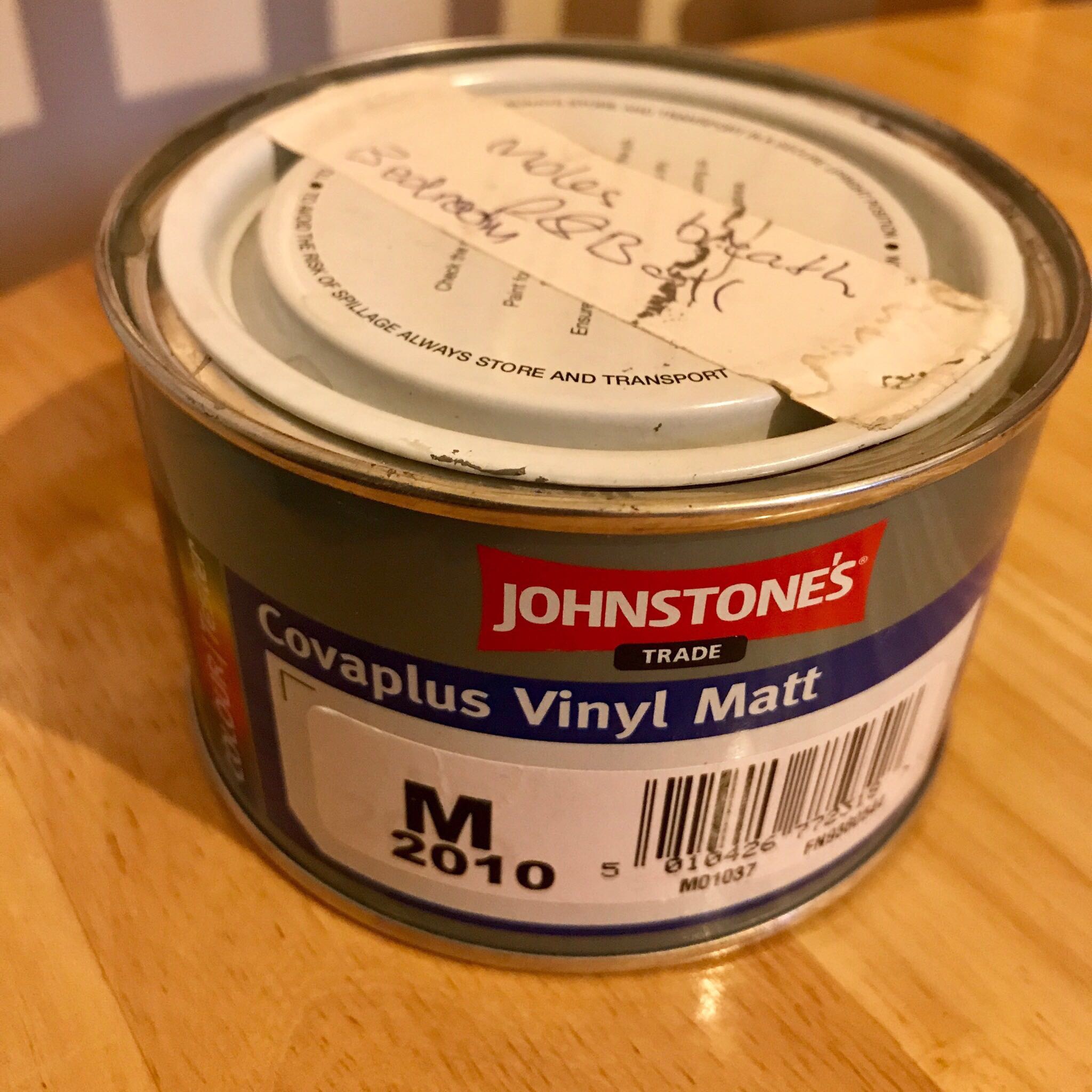 Now, that has quite a bit of paint in it really. We typically just use a little of it to paint a 50 cm square on some lining paper and move around the room to help us decide. What I've realised is that it's silly to waste it (duh), so this time around, I mixed it in to the main 5L pot before I started painting – they might not be precisely the same colour, so you want to intermix before using.
Then, I roll and brush away; in both the bedroom, and on the living room, I used pretty much all of the 5 litres… but not quite, and it's good to have a little paint around for touch ups. What's not so good, is having an almost entirely empty 5L can kicking around your home forever. So, I'm sure you can see where this is going…
Yep, right back into the little tester pot. Hooray!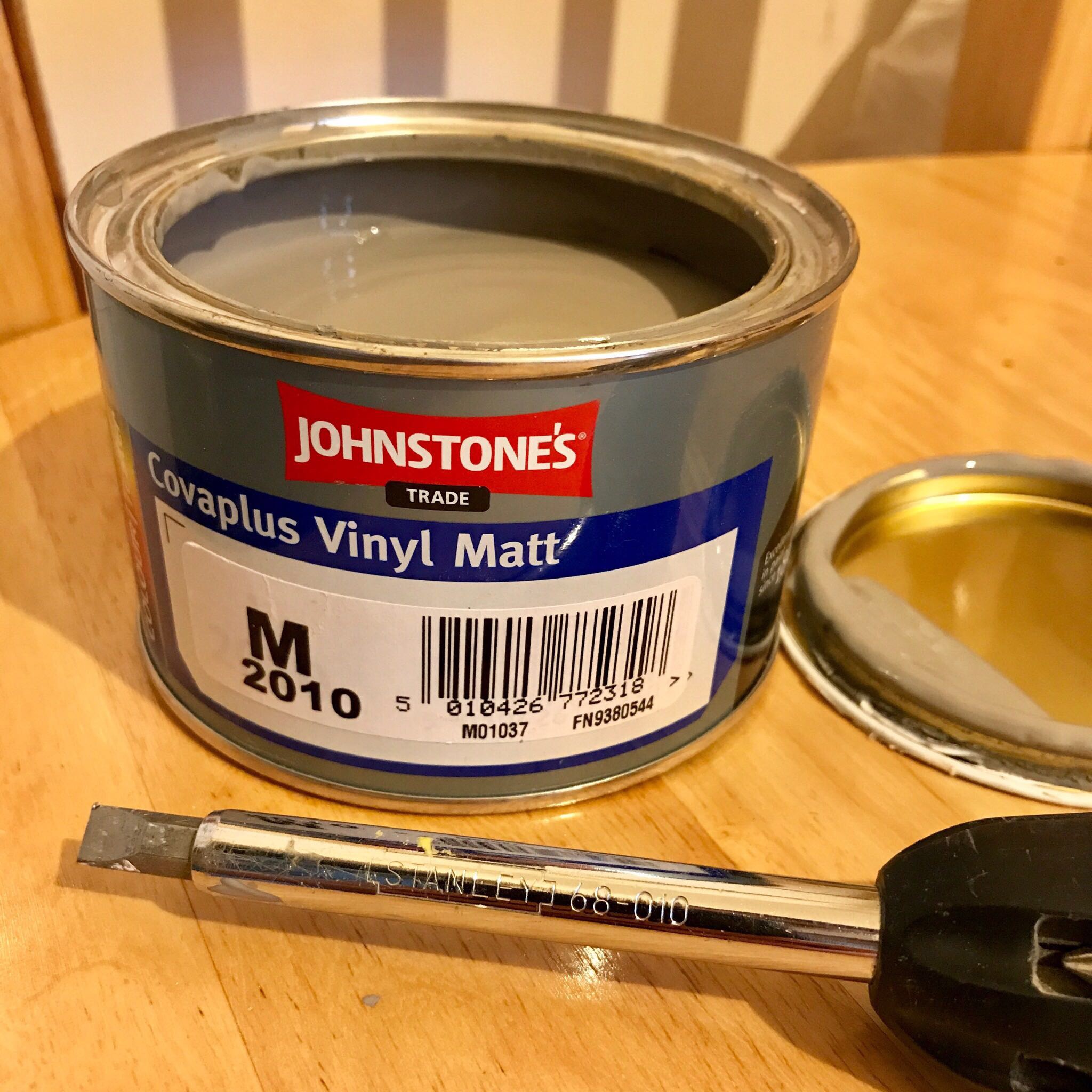 Now I just need to figure out something useful to do with the rejected colour testers.