I know, it's not even really a pun. I can't help it.
We've got our bedroom back! It's been eleven weeks exactly of sleeping on our mattress in the living room. Moving a big comfy mattress to and from the floor every day isn't exactly hardship, but it does get a little wearing after a while; we've been really looking forward to getting our bedroom back.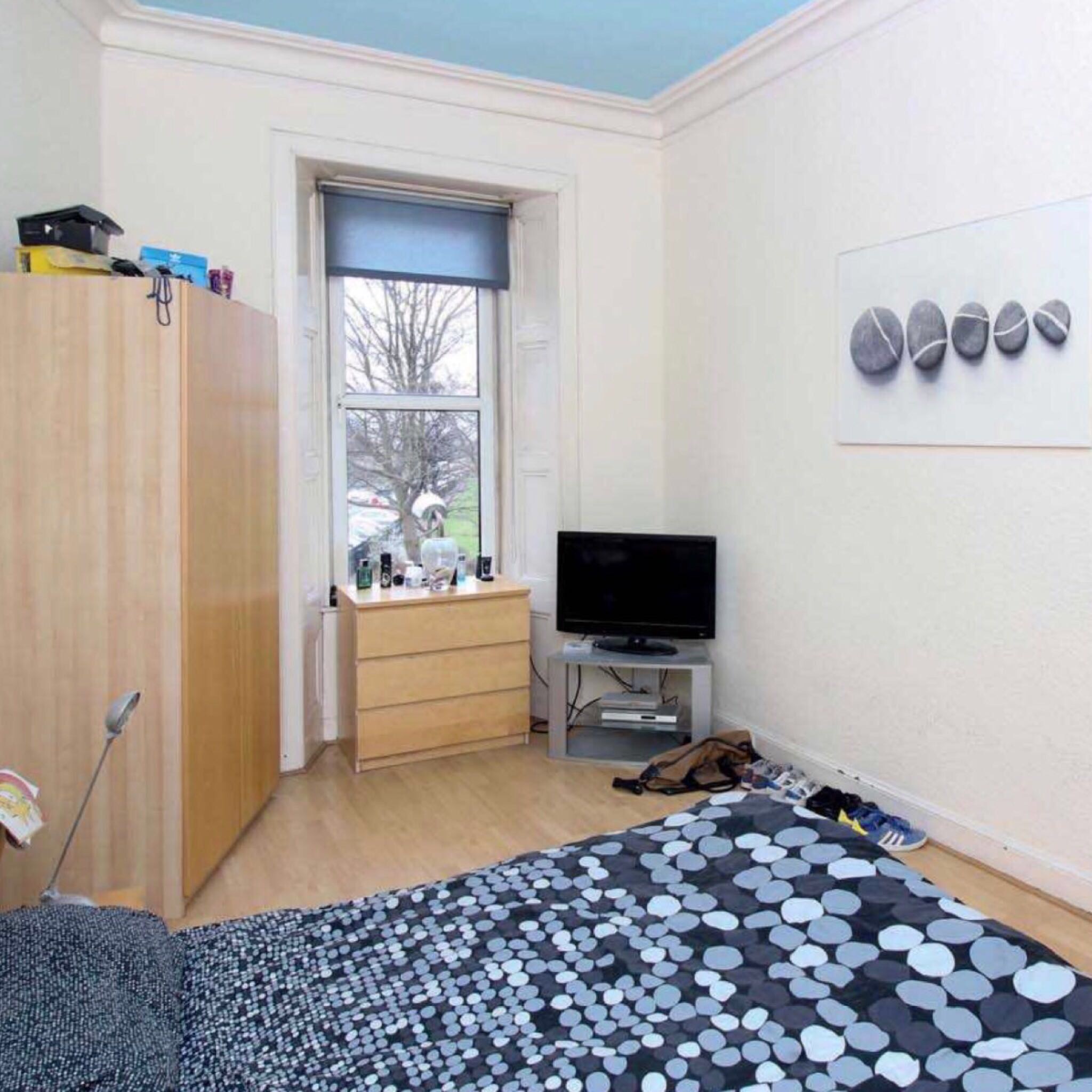 This is the before (I probably don't need to clarify that, but let's stay on the same page here.) The photo is from the schedule when we bought the flat as I forgot to take one: the first thing we did, before we moved in, was to take down the Anaglypta wallpaper and pull up the laminate floors. Our bedroom had bare, broken plaster and peeling woodchip on the ceiling, so we're not used to it looking like this. No regrets here, Anaglypta really isn't our thing.
The plan was to move out, build the closet, then move back in and use the extra storage to help us do other jobs around the flat, decorating the room further down the line. Once we'd done most of the work needed for that though, we hadn't got the Building Warrant for the kitchen so there wasn't really an obvious next job to start on (still don't have the Warrant, but wn should have soon.) One thing led to another and we decided to go for it. Here comes the after.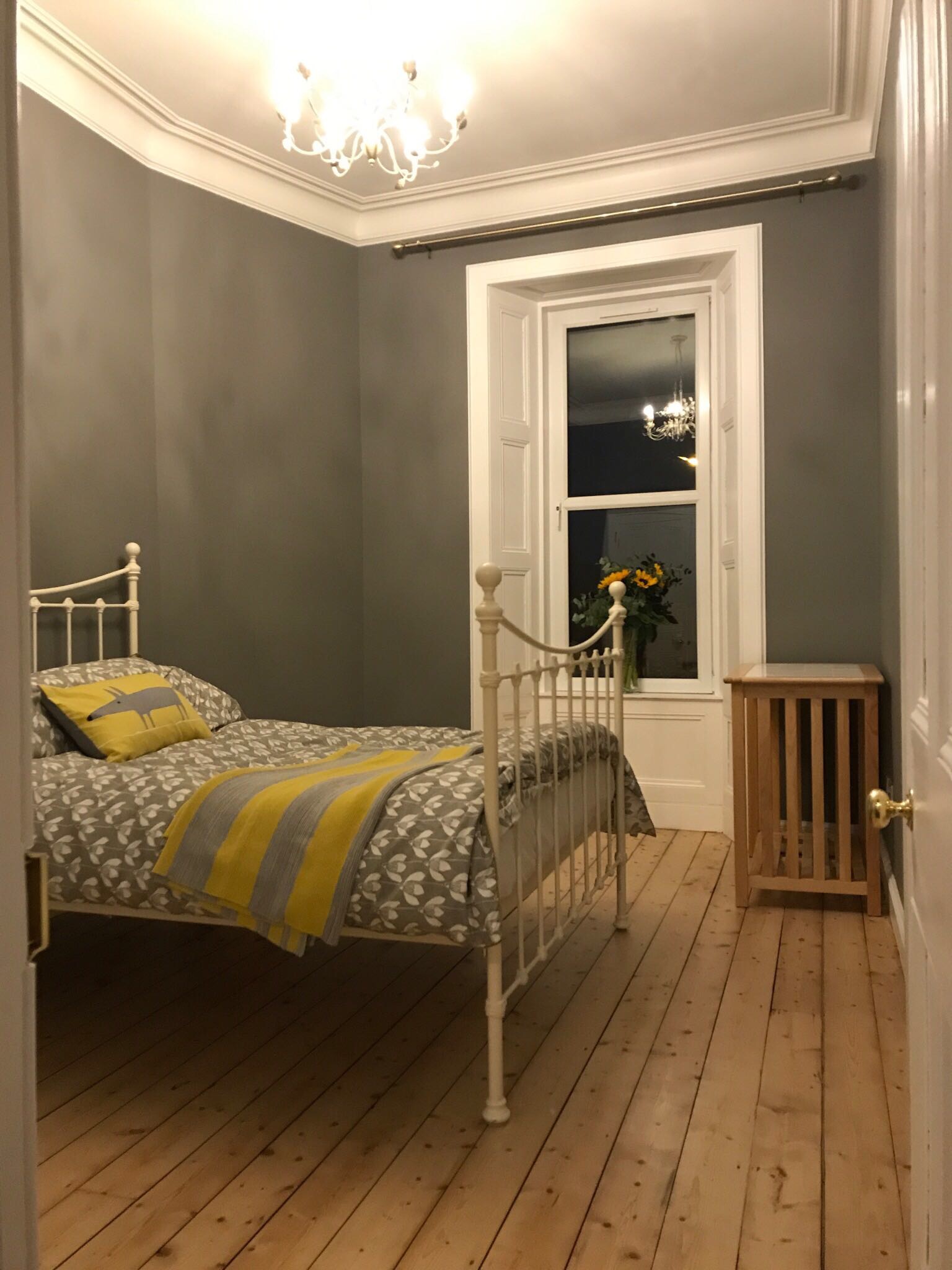 I took a week off recently and broke the back of the remaining prep, and since then I've spent all my free time on it, several after midnight finishes, the last of which had me finishing it on Monday. Last night we moved everything back in, and we're expecting that to be the last time we move our mattress for some time!
I really like the colours – Jennie chose "Mole's Breath" (peak paint naming silliness!) and all the nice new bedding. I picked out "Babouche" for inside the closet – figuring that if it looked ridiculous, it wouldn't matter!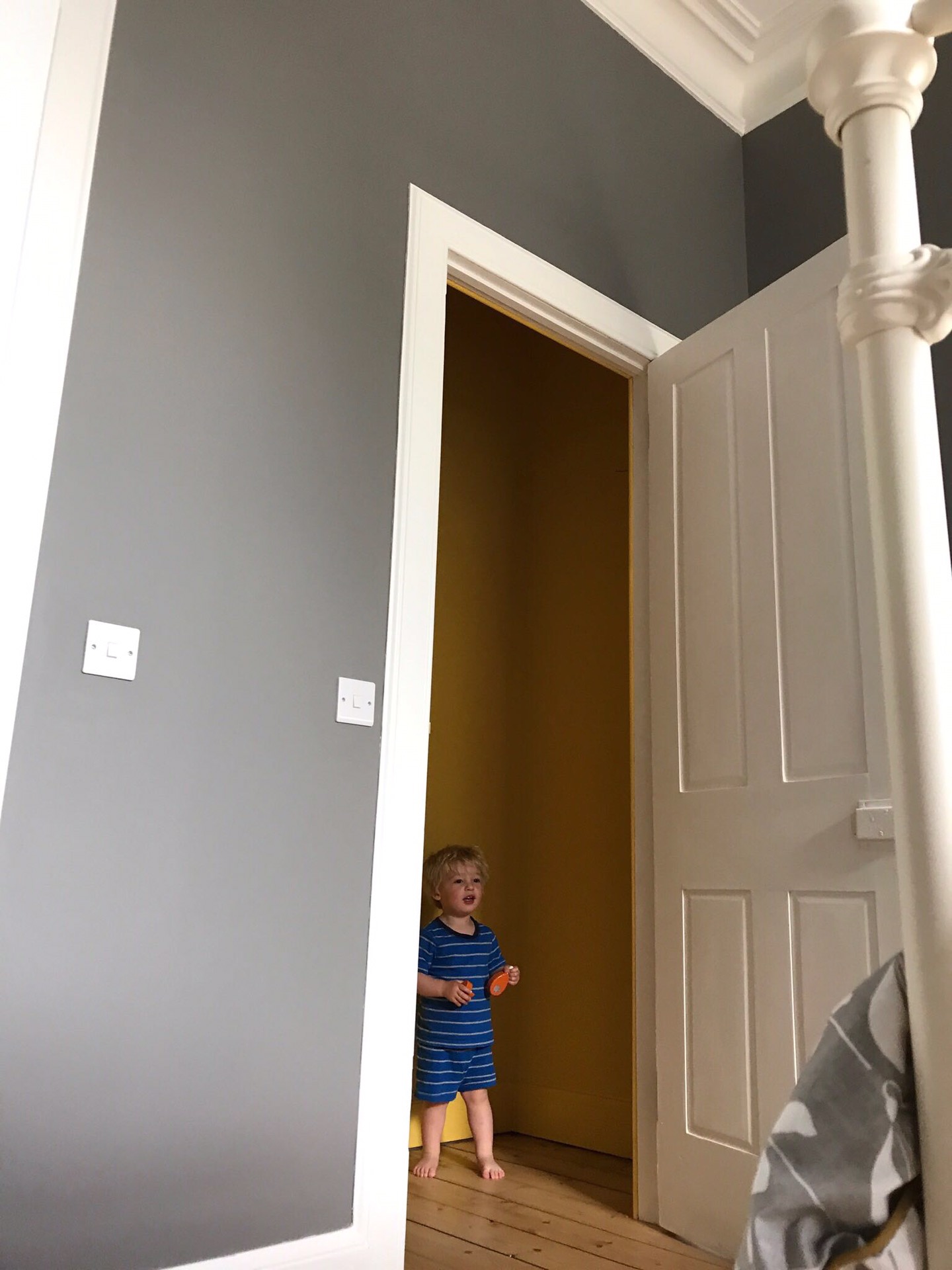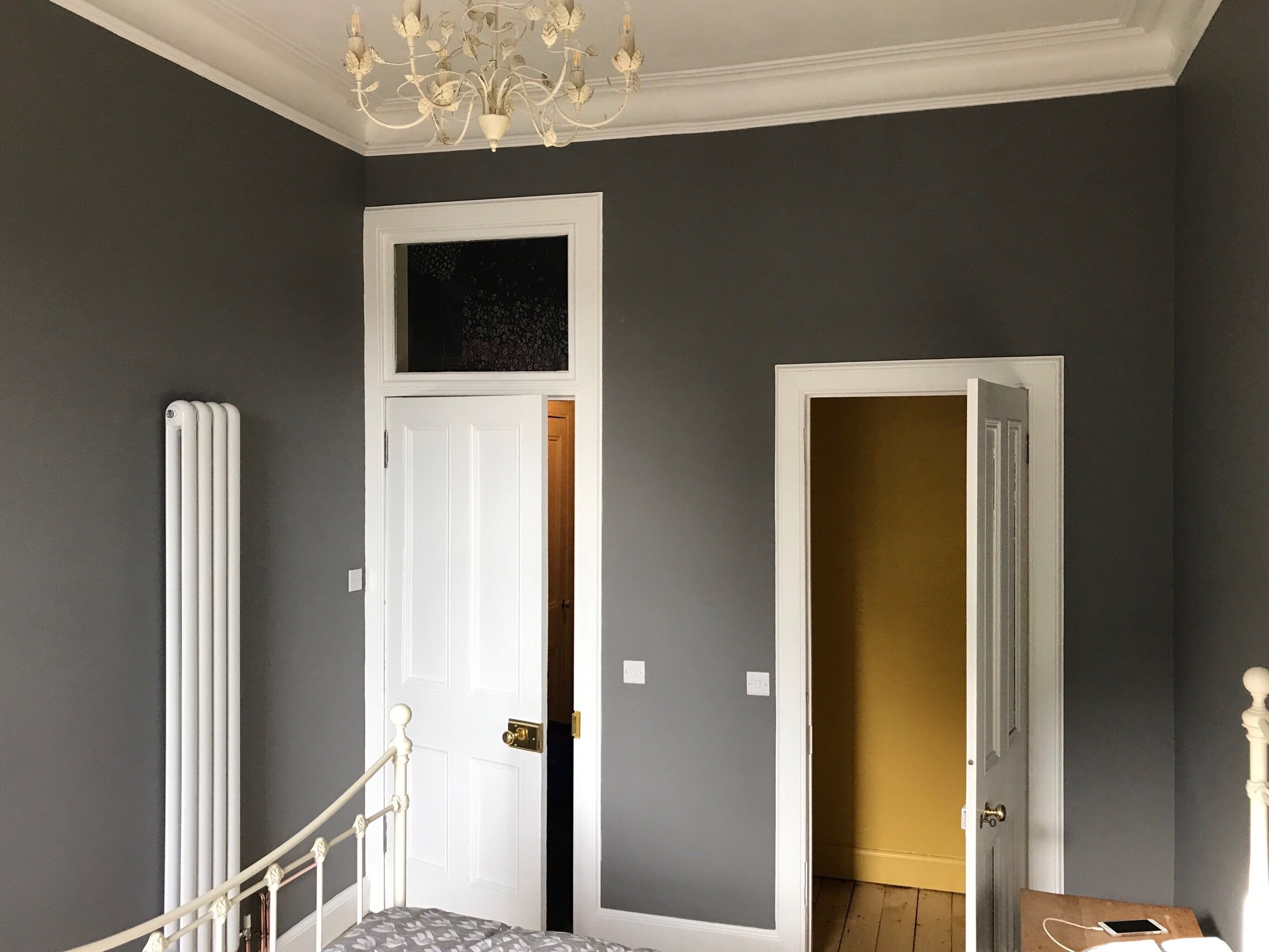 When we finished the living room, I was really happy with it, but I'm happier with the bedroom. Building a wall and getting it so seamless felt really good (with plenty of credit to our plasterers too!), and the paint job is much better, completely consistent with no thick or thin patches, unlike the living room (those bits in the after photo are shadows from the chandelier.) Even simple things like rolling on paint take some skill and practise, it turns out.
Something I've really liked about how we've done this room, is that we bought the light fitting, doorknobs & latches, curtain pole, and other fittings before the room was done, so those jobs aren't just waiting to be done, and it feels a little more finished than it would otherwise. It's going to be a little sparse until the curtains arrive, and if we had settled on the colour a little sooner we might have had those in time too, but maybe we'll manage that when we do the boys' room.
Cheeky toddlers love having new places to hide.