Two days from my last picture, and that alcove's a lot fuller! Thanks to Brian, John, and Hamish, we now have a fantastic built in cabinet and shelves, all ready to paint. (At least, when we've found some nice handles for the cabinet)
I'm really pleased with the work they've done for us, and when it's all painted up it should fit in really nicely with the press on the other side of the fireplace, as Hamish found a similar style of moulding to go around it.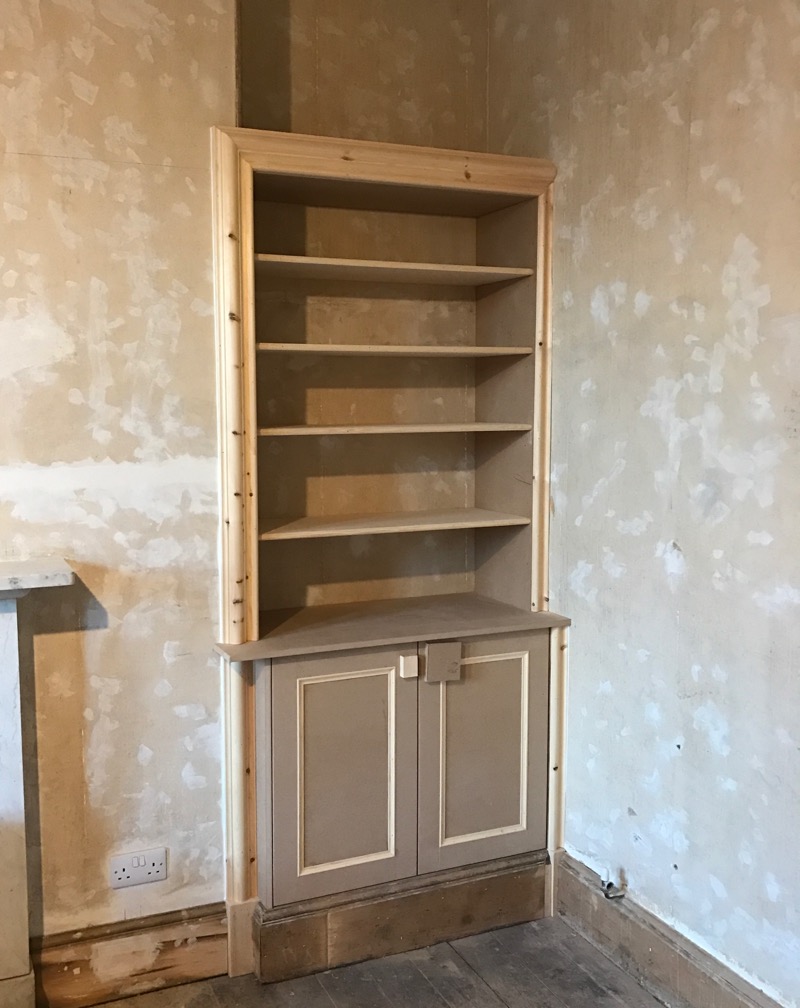 The shelves are nice and deep, so they will (as is always the way with us) be filled with two rows of books each, and the cupboard houses all the AV/network gear… which I thought would more or less fill it, but it's looking like we should have at least half the space free for other things, so that's good. You get so much space when it's built in, compared to something freestanding sitting in the same place.
We've decided to delay painting for now and get on with sanding the floorboards. More dust it is then.